Develop communication skills
why join the free classes…?
ATC Language Schools offer free extra classes for all students studying a group class in the mornings, as well as the opportunity for private tutor meetings. ATC students can sign up each week using ATC Online, our dedicated e-learning platform.
The lessons are offered on a Monday, Wednesday and Friday afternoon, each for 1 hour, focusing on Speaking & Listening, Business English and Pronunciation.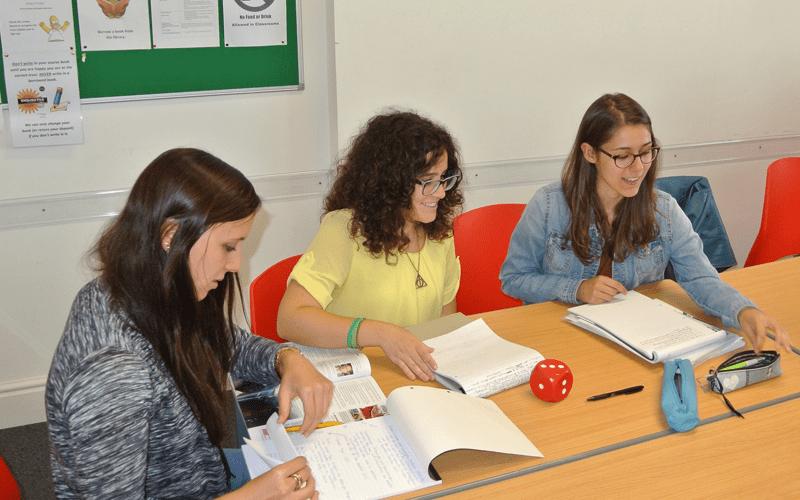 3 extra free hours per week
Focus on communication skills
Structured but informal settings
Any adult ATC student that is taking a group course in the morning can choose to join one of the free classes.
Students can join every week of their course or when it is convenient for them around the social programme.
They give the wonderful opportunity to join free private afternoon classes with a teacher for personal doubt, specific lessons to prepare language certification and also afternoon activities for students who want to meet new people and discover the city.
The ATC teachers are helpful to students and there are great teachers for each level. Thank you for everything and for helping me, I had a great experience at ATC Language Schools.
The extra classes offered free for ATC students focus on communication skills. Classes are offered at different levels to suit the students and material is planned with this in mind.
Monday – Speaking & Listening
Students can develop their speaking and listening skills in these fun and interactive lessons. Here, students get the opportunity to improve their understanding of standard speech on familiar topics in work, school, leisure and many more areas. Teachers will use YouTube clips, radio broadcasts and a variety of other media to focus on a broad range of topics used in everyday life.
READ MORE ABOUT THE FREE CLASSESREAD LESS
Wednesday – Business English
Students will cover a range of subjects, from writing business e-mails and reports to planning and giving presentations. Tasks and homework are set each week to ensure progression throughout the course. Students are exposed to new and complex vocabulary that is commonly used in various work situation and they are taught how to gauge the tone and register of their written communication. Students should be a B1 level for the Business English classes.
Friday – Pronunciation
Students can focus on, understand and pronunce different sounds. In this interactive class students can develop their pronunciation skills.  Topics includes: Vowel & Consonants, Syllabus, Word and Sentence Structure, Intonation, Sentence Stress, Past Tense and Sounds of The Alphabet. 
YOUR ENGLISH COURSE WITH atc...
We Have The Right Course for You!
Choose your course with ATC, select from our adult courses, junior courses or teacher training and development…