Creative Writing for Young Learners
ATC's Creative Writing course for Young Learners helps budding authors improve their creative writing skills through innovative activities with an experienced English teacher.
Leaners will experiment with creating immersive, detailed worlds with realistic characters, as well as learning ways of developing interesting and diverse storylines.
The Creative Writing Course for Young Learners will also focus on vocabulary building and sentence structure, but all while having tonnes of fun!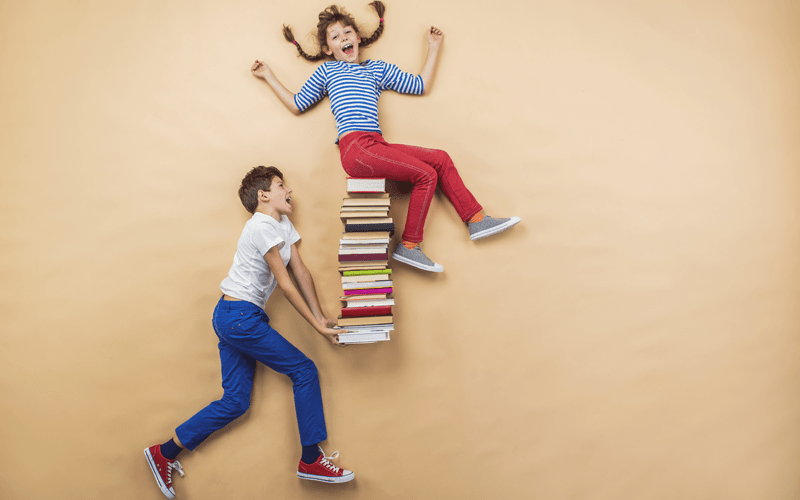 Engaging activities that will encourage creativity and tips and tricks on how to write a great story with a twist
The opportunity to write, proofread and format their own short story
Guidance and feedback from experienced teachers
The opportunity to improve range of vocabulary and sentence structure
The option to print their finished book!
ATC's Creative Writing camp for Young Learners is ideal for children with a big imagination, who want to have fun with their writing.
Kids will have the opportunity to express their creativity and pick up some great tips along the way.
My nine-year-old is your average girl, she has a big imagination and talks all the time so, this course was a perfect outlet for her. I did not send her to write a masterpiece or to make millions but to have some fun. She enjoyed every second of it! Her little seed of an idea blossomed into a great story with adventure, great descriptions, and dialogue.
He loved the course. A big thank you to the teacher! My son has a very colourful imagination and loves to draw comics and write stories.
I've been suggesting for years that he writes his stories down so he can read them in years to come…so maybe this will encourage him to do that.
This course covers everything young learners need to become great writers! Each day the teacher will focus on a new aspect of fiction writing, while focusing on the basics such as sentence structure, varied vocabulary and effective punctuation.
Budding writers will learn how to structure a well-paced, engaging plot with twists and turns along the way. They will understand how to develop interesting characters and create a vivid setting for their story. They improve their descriptive writing throughout the week as every module allows for writing practice with feedback from our experienced teacher.
The teaching approach focuses on group and pair work, collaborative writing, individual writing and reflection and the use of images, drama, music and movies to help students find inspiration for their stories.
READ MORE ABOUT CREATIVE WRITING FOR YOUNG LEARNERSREAD LESS
Young writers will learn how to proofread and self-edit their work along with learning how to type and format their stories electronically. Our teachers will encourage authors to find or illustrate images that will enhance their stories. They will improve their digital literacy skills by using online software to create and e-book. 
The Creative Writing modules are as follows:
Creating Worlds – creating a vivid and immersive setting for your story.
Great Characters – developing a character with depth that your readers can believe in
Story and Plot Twists – learning how to write a well-paced story with a twist to surprise your readers
Editing and Proofreading – checking your work and improving sentence structure and vocabulary
Formatting your E-Book – learning how to create a beautiful e-book and adding illustrations, borders and colour. Students will present their finished work on the last day.
YOUR ENGLISH COURSE WITH atc...
We Have The Right Course for You!
Choose your course with ATC, select from our adult courses, junior courses or teacher training and development…