Task Based Teaching and Learning (TBTL)
Locations: Bray and Dublin
30 Certified Hours Per Week
Experienced Teacher Trainers
Task-based teaching and learning is a learner-centred methodology that puts communicative language use at its core.
Focusing on real-world tasks, TBTL provides a robust methodology that gives learners the freedom to use language communicatively and gives teachers principled techniques to work on the development of their students' language.
The aim of this course is to help teachers:
gain a good understanding of how task-based teaching and learning works in practice,
select materials and design activities to support students in their communicative competence and in their language development,
plan and deliver a variety of task-based lessons with confidence,
integrate a task-based approach with a course-book syllabus,
design a task-based syllabus.
For more course choices please see the link – ATC Teacher Training & Development.
Applicable for Erasmus+ KA1
Minimum English Level: B2
Start Dates :
Summer 2022 dates to be confirmed
*Courses can also be organised year-round for closed groups in our Dublin City Centre or Bray school.
*Please note Monday 1st August is a holiday and no classes will take place.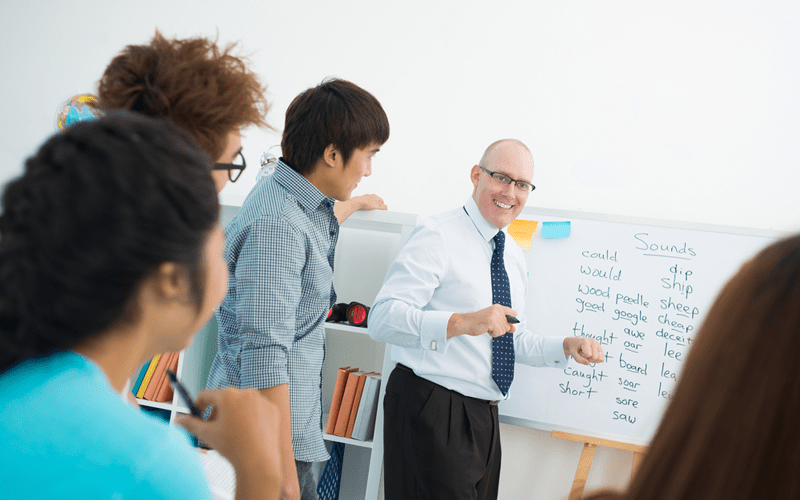 20 hours tuition + 10 hours project work per week
Course materials included
Interactive discussions with other teachers
Trainer feedback on project work
End-of-course certificate
This course is for teachers of English teaching English as an additional or foreign language and is suitable for teachers of English to adults or teenagers.
The course is suitable for those new to teaching, and for more experienced teachers, who want to build a strong foundation in this communicative methodology.
Applicants must have minimum level of B2 level of English, as outlined in the Common European Framework of Reference for Languages. If you would like to confirm your level, please contact us.
For teachers applying through the Erasmus Plus scheme the OID for ATC Language Schools is E10133233.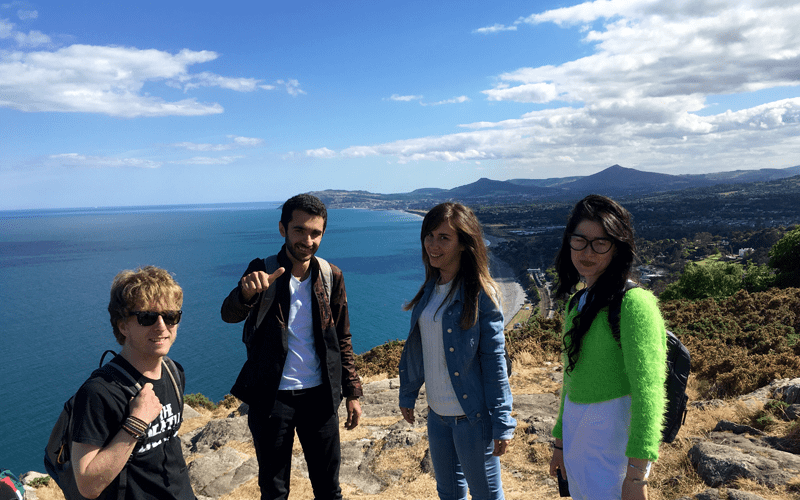 The instructors were experts who explained the concept with easy to understand videos, presentations and clear instructions. The course was very interesting and comprehensive. I have already implemented some of the things learnt in this course. I highly recommend it. Thank you!
ATC should be your choice if you want to learn English in a serious but friendly school. Moreover, ATC is located in the very old town of Dublin, which will let you enjoy all the best of that vibrant city.
The Task-based Teaching and Learning course offers language teachers a comprehensive look at this communicative methodology. It offers a real alternative for teachers who feel that their teaching relies too heavily on a grammar-focussed syllabus and who want their students to be more motivated and engaged in their language learning, and to better use the target language in real communicative situations, both inside and outside the classroom.
The course begins by exploring the theory behind the methodology and looking at the core concepts of TBTL. Throughout the course teachers apply the principles of the methodology to the design of tasks based around topics and texts. Teachers also examine a variety of considerations for planning, sequencing, delivering and managing task-based lessons. They look at how the task-based approach can be used with different student groups, such as Beginners, Exams classes, or those studying English for Specific Purposes. They examine the approach to focussing on language within the communicative framework of a task-based lesson, and look at ways of ensuring their lessons provide a good balance of opportunities for real, communicative language use, and development of students' knowledge of language form. The course also offers guidance to those who wish to integrate a more communicative, task-based approach into their existing course books, and to those who wish to design and implement a full task-based syllabus.
CLICK HERE TO READ MORE ABOUT THIS TEACHER DEVELOPMENT COURSEREAD LESS
Course Modules:
Core Concepts of the Task-based Approach
The Task Sequence
Tasks for Reading and Listening Texts
Tasks for Topics
Language Work in a Task-based Lesson
Planning and Managing a Task-based Lesson
Designing and Implementing a Task-based Syllabus
Teaching Style
The Task-based Teaching and Learning course combines course input from ATC's trainers with group discussion and collaborative work. Teachers are encouraged to share ideas and experiences, and are given the opportunity to collaborate on different types of tasks in order to create their own resources and put the theory into practice. Teachers should finish the course with a portfolio of materials and lesson ideas that can be used in their teaching context, or for the purposes of training other teachers in this methodology.
Certificated hours
At the end of the course, teachers will receive an ATC Language Schools' Certificate of Attendance for the 30 or 60 hour Task-based Teaching and Learning course.
The 1 week course can be combined with a General English course, to form a 2-week programme. Please contact us for details.
For teachers applying through the Erasmus Plus scheme the OID for ATC Language Schools is E10133233. 
YOUR ENGLISH COURSE WITH atc...
We Have The Right Course for You!
Choose your course with ATC, select from our adult courses, junior courses or teacher training and development…