Preparatory Certificate 
in ELT
Locations: Face to Face in Dublin 2, or Online
teach english to juniors…
ATC's Preparatory Certificate in English Language Teaching (ELT) is a short course preparing Irish state-qualified teachers and trainee teachers to teach international students on short English language programmes in Ireland, over the summer months.
This course will help teachers develop their own knowledge of the English language system and gain an insight into the theories of language learning and language teaching.
The course will look at a framework for understanding the different levels of language skills and competencies of learners.
It will explore methodologies and techniques for teaching English as a foreign language to secondary level students at different levels, and will help teachers create and source fun and engaging materials for use in the classroom.
The programme also prepares teachers who may have to teach part or all of their course online.
Face to Face Course Dates :
Monday to Friday inclusive
12th to 16th June 2023

Online Course Dates :
1 – Wednesday 15th March to Wednesday 24th May, 4-6pm (Excluding Easter Break)
Or
2 – Monday to Friday 3rd to 14th April, 4-6pm, excluding Monday 10th, (9 days over 2 weeks)
Or
3 – Tuesday 6th to Friday 16th June, 4-6pm, (9 days over 2 weeks)
Fees
Face to face – €295
Online – €195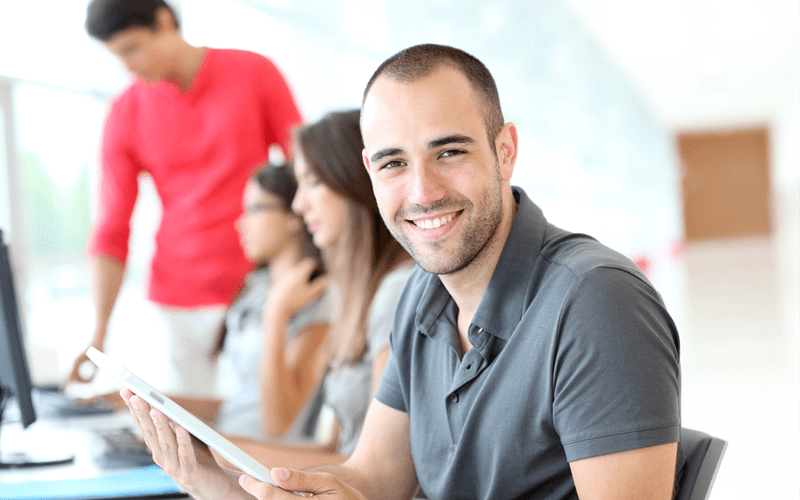 20 hours of training - face to face or online
Course materials included
Live lesson observation of an ATC teacher
End of course certificate
Potential for additional teaching opportunities
This course is specifically for state-qualified teachers (Irish State) and for those in their final year of teacher training college. The course is open to Primary and Post Primary teachers and successful participants will be qualified to teach English to teenagers in Ireland.
For further details please see below and the pdf brochure, or contact our Academic Director, Nadine Early, on nadine@atcireland.ie
The ATC Preparatory Certificate in ELT was the best possible start to my new career as an English teacher. I knew that ATC is one of the best language schools in Ireland and having the opportunity to learn from their best teachers was very important when I registered. I would recommend the course to every English teacher.
The Preparatory Certificate in ELT (English Language Teaching) course has been designed to meet the specific needs of teachers dealing with multinational groups of students who have been streamed at different levels of English. The students are in Ireland for a short period of time so the communicative element is paramount. There is a great focus on task-based teaching and learning, a student-centred methodology that puts communicative language use at its core. Focussing on real-world tasks, students are encouraged to use language to engage with the world around them. Teachers will learn how to plan and deliver engaging task-based lessons to motivate their students, and help them reach their communicative goals through English.
CLICK HERE TO READ MORE ABOUT THIS COURSEREAD LESS
The course also aims to help teachers who do not have a background in language teaching to further develop their own understanding of the English language system (grammar, vocabulary and phonology). Teachers will be introduced to the Council of Europe's Common European Framework of Reference for Languages (CEFR), a framework which describes what language learners have to learn, and what knowledge and skills they have to develop, in order to communicate effectively.
Teachers will receive input on the types of grammatical structures and vocabulary that students will need to understand at each level, and will be given lots of techniques and activities for helping their students focus on and practise this language.
Teachers will also learn about the most common difficulties which speakers of other languages have with English pronunciation, and will be given ideas for engaging students in fun activities to improve their spoken English.
For those teachers interested in working with ATC over the summer, we provide a module on 'Teaching Teens with ATC'. This module introduces you to key staff members of our summer academic team, who will answer any questions you might have about working with us over the summer months.
Towards the end of the course, teachers will be given the opportunity to sit in and observe a lesson delivered by an ATC teacher to international students.
Course Modules:
An Introduction to Communicative Language Teaching
Describing Language Levels
Developing Language Awareness: English Grammar
Developing Language Awareness: English Vocabulary
Developing Students' Speaking Skills
Developing Students' Reading and Listening Skills
Lesson Planning for the Communicative Classroom
Teaching Pronunciation
Teaching Teens with ATC
Observation of Practising ATC Teachers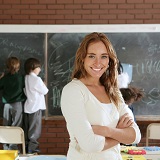 ATC Preparatory Certificate in ELT - Brochure 2023 (pdf)
YOUR ENGLISH COURSE WITH atc...
We Have The Right Course for You!
Choose your course with ATC, select from our adult courses, junior courses or teacher training and development…