High School Programme in Ireland
Live as part of the family
ATC's High school programme
Study abroad with ATC's High School Programme and enjoy everything Ireland has to offer.
ATC have been working with Irish High Schools since 1973, building long standing relationships. We work with some of the most renowned schools in the country with a network of over 30 schools nationwide. We offer placements in Private and Public schools in Ireland´s capital city, Dublin, and in many other locations around the country.
When students choose ATC's High School Programme in Ireland, they will make memories that will live with them forever. ATC offer a Select Programme in Dublin, Dublin area and outside Dublin in the best public schools in Ireland, so the students can always can give their preference among ATC listed schools.
It is a once in a lifetime experience where they meet new people, make new friends, learn new customs and traditions and develop their language and independence skills.
This is an experience that leaves students with a new view of the world outside their home country and opens their eyes to the possibilities that learning the English language can give them.
Partner Schools in Dublin and Across Ireland
Course Options:
1 Term (end of August – December)
2 Terms (January to May/ June)
Full Academic year (end of August to May/ June)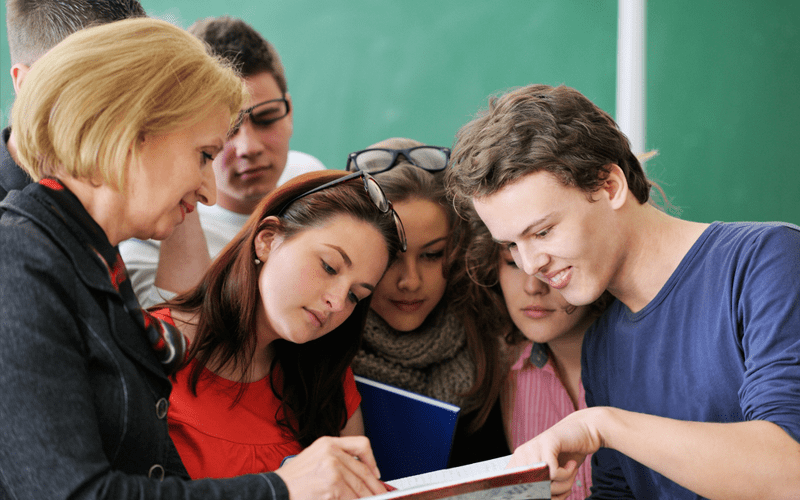 Select Programme – choice of preferred school and accommodation
Full board single accommodation with carefully selected host family
Choice of All-Inclusive Package with books and uniform included or Smart package
Ongoing support and guardianship from local ATC co-ordinator
Transfers – Airport arrival and departure
ATC's High School Programme is for students who would like to broaden their knowledge of the English language, but also have a once in a lifetime experience.
Our High School Programme is open to EU and non-EU passport holders, looking to experience Ireland and to improve their English language skills while attending a local High School.
Student should have a basic level of English prior to arrival for communication.
It's absolutely an amazing experience that I'll never forget and I recommend to everybody, not just for the language, but also for trying new things and experiences that probably you never thought about.
I enjoyed so many moments but I have two favourites: meeting new friends from all over the world and learning English, so that I decided to probably continue my studies abroad!
I recommend to all of the students that are unsure to do this kind of experience to try it and have a vision of it like a challenge for themselves, enjoy every single moment and don't be afraid or ashamed for your ability to talk or understand the language that you want to learn, because this is the goal of this experience!
YOU GOT IT!
When you attend ATC's High School Programme you will study in a carefully chosen Irish high school and stay with a local host family. The High School Programme is offered in partnership with schools in Dublin and across Ireland.
Included in the programme fees is assistance with the initial school application, the school fees (excluding the 4th year supplement), accommodation in a single room in carefully selected host family (excluding Christmas and Easter holidays), final letter from the school with results, arrival and departure airport transfers and assistance. ATC offer an 'All-Inclusive' option with all course books and full uniform (footwear to be supplied by the student) or a 'Smart Package' with assistance for these items.
READ MORE ABOUT ATC'S HIGH SCHOOL PROGRAMMEREAD LESS
From the first application ATC will assist with your choice of high school. You will have an online meeting with an ATC representative to discuss your preference on location and type of school from Dublin and across Ireland, then you will from a shortlist of high schools. ATC will also assist in advance with the school uniform and course books.
Accommodation choose will be on a full board basis. This includes breakfast, packed lunch and dinner; Monday to Sunday. Host families are experienced guardians of international students and they play an important role in helping our international students settle into life in Ireland. All host families are Garda vetted and carefully selected for the student.
Students may also choose a boarding option, living in the school accommodation, with all meals taken on the campus. The school staff create an environment for the students that makes their experience enjoyable and fun. Our students have the opportunity to make lifelong friends as they build strong relationships with their classmates and fellow boarding students.
When you first apply, we will take some initial details from you to ensure that we apply for the best school and you will get the most out of your experience.
Whether you would like to be in the city or further afield, you will be immersed in Irish culture and charm while continuing to broaden your education in a safe and beautiful environment.
Each student has a designated local ATC coordinator who will look after any queries during the stay and will visit students at school and in their host family. ATC's local coordinator also keeps regular contact with the student, attends parent/ teacher meetings, provides feedback to the agency or family, advice and assistance in relation to extracurricular activities which are not included in the fees and arranging visits to doctor/ dentist etc. if necessary.
Why ATC?
ATC has nearly 50 years of experience welcoming international students to Ireland. We are a recognised English Language School and are members of, and accredited by, the leading associations in the international education sector, including ACELS, EAQUALS, MEI, Quality English and Select Ireland.
We are sure that ATC's High School Programme will be an experience you will always remember!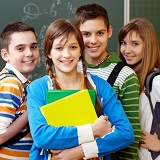 High School Programme in Ireland 2023-24 (pdf)
YOUR ENGLISH COURSE WITH atc...
We Have The Right Course for You!
Choose your course with ATC, select from our adult courses, junior courses or teacher training and development…