Summer Cambridge
Exam Preparation
Location: Bray 
summer cambridge preparation
Students can discover the Cambridge C1 Advanced Exam with ATC Language Schools in Bray in the summer, and stay with a local host family.
The Cambridge English Qualifications are recognised worldwide by governments, employers, universities and colleges. The exam focuses on the 4 key skills of English, reading, writing, listening and speaking.
ATC's summer course is 4 weeks long and designed as an introdutory course to the Cambordge exam and the techniques required, or if you have taken the course before it is an ideal refresher course.
The timetable includes 20 hours of lessons per week. The course will offer intensive exam preparation to develop the language skills and examination techniques needed for this exam. Students should have a minimum B2+ level of English, as described in the Common European Framework of Reference for Language (CEFR).
The Cambridge exam preparation course is planned to align with an exam offered locally, ATC can arrange the exam additionally to the course, follwing confrimation of your level.
Our summer Cambridge course includes half board host family accomodation in a twin room, sharing with another international student; full board is included at weekends.
Would you like to check which Cambridge exam is right for you? You can take the online test here – Cambridge English – External Link
Minimum numbers are required for the course to proceed.
Read on for more information about the course, timetable and pricing.
Maximum class size: 15
Average class size – 8-12
Date:
2024 –
Monday 1st July – 4 weeks
Course and Host Family Package
Accommodation arrival, 29th or 30th June, for 4 weeks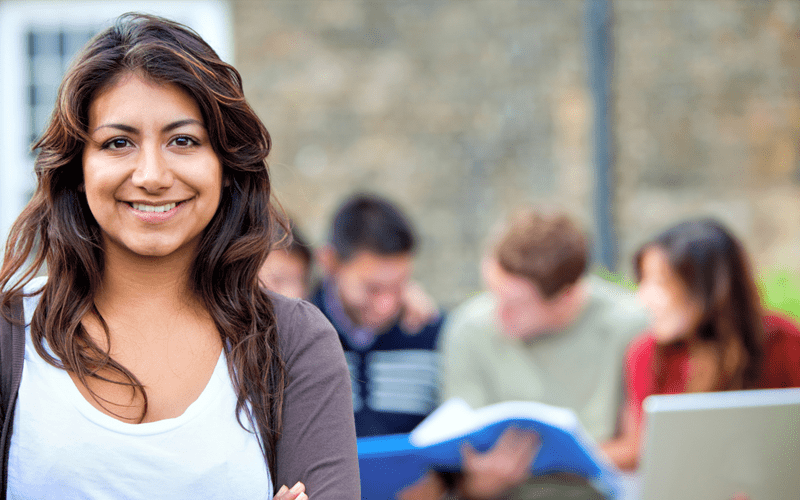 Regular practice tests using past papers
Mock exams to develop confidence
Additional material with ATC's e-learning platform
Students of all ages can prepare for the Cambridge C1 Advanced exam with ATC, it can be used to confirm your level of English abroad or at home. The Cambridge Certificate is recognised internationally by employers, governments, universities and more.
ATC's full course is 9 and 12 weeks long, this 4 week intensive course is ideal for students with previous Cambridge exam technique knowledge or as an introductory course.
Students should have a  B2+ level of English to begin the exam preparation course, please contact us if you would like to take a free placement test to check your English level.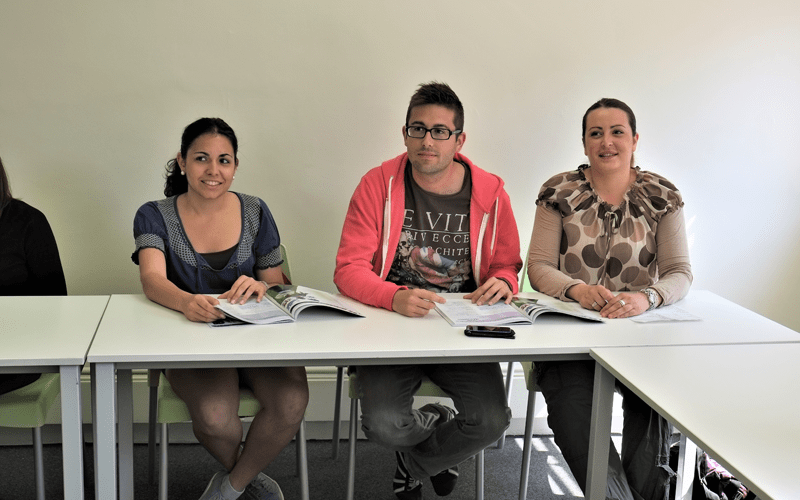 Pedagogically speaking, we are given all sorts of support, such as online support material given by the teachers according to our needs. The teachers are very high profile and committed to helping us develop and improve our English skills.
After 3 months studying in ATC Dublin I can tell everybody…ATC should be your choice if you want to learn English in a serious but friendly school. Moreover, ATC is located in the very old town of Dublin, which will let you enjoy all the best of that vibrant city.
Summer Cambridge C1 Preparation
Students that choose ATC's Cambridge C1 Advanced Exam Preparation course will develop their overall level of confidence and fluency in the key skills covered in the exam. The main English language skills assessed in the Cambridge C1 Advanced exam are Reading, Writing, Speaking and Listening. Students will also expand their vocabulary and grammar skills through the course.
The course is designed alongside a structured exam preparation course book and also uses additional material including previous exam papers. Students will practice each skill and topic with real Cambridge C1 Advanced exam test papers to ensure that by the time they sit the exam, they are confident in their abilities and familiar with the exam format. Using exam papers allows students to put the theory into practice and use the skills they have been developing in an exam context.
READ MORE ABOUT ATC'S C1 EXAM PREPARATION COURSEREAD LESS
In a typical week, students taking the Cambridge C1 Advanced course can expect to be assigned tasks to complete as homework, these tasks usually support the intended learning outcomes of the week through exam-style writing practice, vocabulary expansion and development of reading skills. As well as homework assignments, students are assessed by the class teacher through exam focused assessment with each week specifically focusing on a key skill area.
Teachers at ATC Language Schools use the communicative approach, taking a learner-centred approach with a strong emphasis on communicative tasks aimed at developing the necessary skills to succeed in the Cambridge C1 Advanced exam. Students use meaningful and authentic language to promote learning in a motivating and engaging setting. Students work on a variety of interactive and collaborative pair and group activities to meet daily learning outcomes focused on developing their exam skills.
Prior to taking their final exam, students will sit a mock exam during the final week of the course. This mock exam is carried out in exam-like conditions and includes a recorded speaking exam. ATC's experienced exam team provides detailed feedback to the students on all aspects of their mock exam as well as detailed feedback on their speaking test.
In addition to the Cambridge C1 Advanced exam preparation course syllabus, ATC recommends students allow for 1-2 hours each day of self-study; this can be done through tasks set by the teacher, revising points covered from the course already, or using the Cambridge C1 Advanced exam practice from ATC's e-learning platform.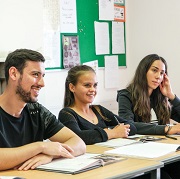 Summer Cambridge Details (pdf)
YOUR ENGLISH COURSE WITH atc...
We Have The Right Course for You!
Choose your course with ATC, select from our adult courses, junior courses or teacher training and development…