ATC Bray
Study by the sea
Excellent Student Welfare
ATC Language Schools in Bray offers a fantastic location facing the Irish Sea. Bray is located on the east coast of Ireland enjoys easy access to Ireland's capital city of Dublin by public transport just 20km away. With its beautiful sand and shingle beach and a charming promenade, there are a wide range of festivals and activities throughout the year, making it an attractive and peaceful environment to study and live in.
The school is located over 4 Victorian buildings, owned and maintained by ATC, with 17 spacious classrooms, an indoor social area, a private outdoor patio and garden, as well as offering single and twin room self-catering accommodation. Host family accommodation is also offered with families being located in the town, many within walking distance.
Choose to study English with ATC in Bray and you will enjoy a quality course in relaxing study environment.
Minimum Age Adults: 16 yrs*
Free Wi-Fi in School Buildings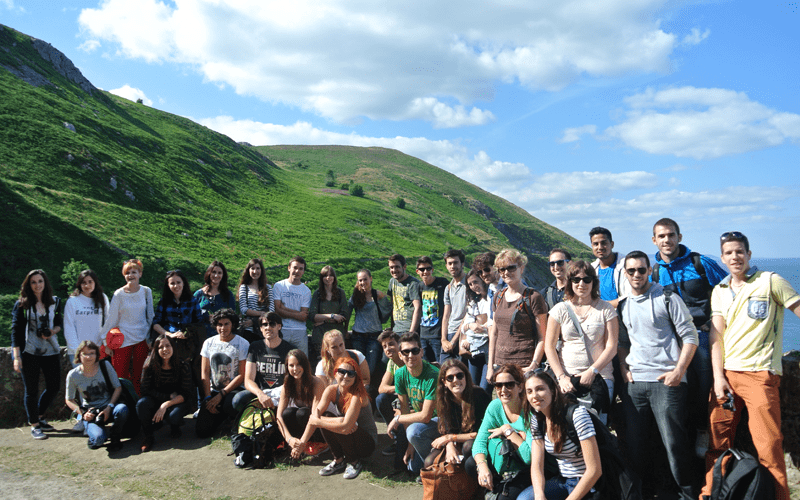 Beautiful seaside location
Genuine nationality mix for adult classes
Free Wi-Fi around school buildings
Personal care and attention through course
ATC Bray offers adult year round courses for students aged 16+, there is no upper age limit which allows for varied and interesting discussions in classes.
*Please note that from September to May inclusive there is a maximum of 4 weeks stay for students aged 16 and 17 years old.
Bray is also an ideal location for junior low season groups, offering the perfect base to explore Bray, Dublin and Ireland.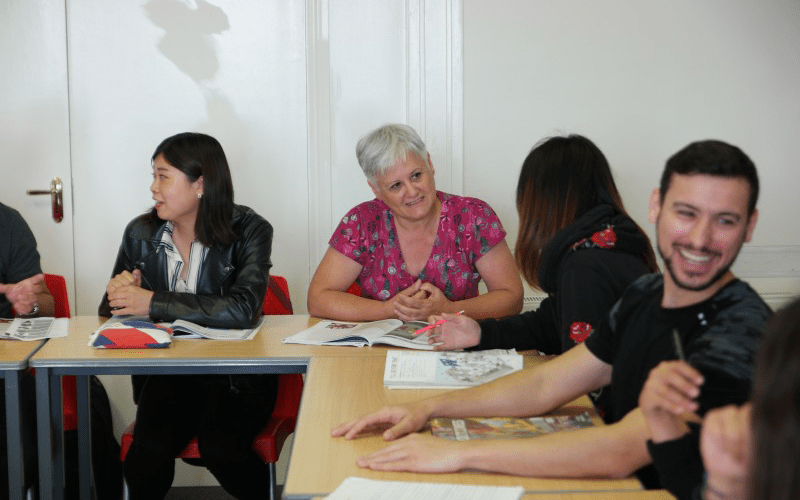 I finished my course in ATC Bray and I have improved my English. I want to return. I want to thank my teachers for their lessons and I would like to recommend this school because for me it was a great opportunity to see a new country and visit wonderful places around Ireland.
I left a piece of my heart there and I'll always remember this amazing experience. I'll never forget the evenings on the beach with my friends, the things we shared and all I learnt in ATC! My English has improved so I'm delighted! Thanks ATC!
When students choose to study with ATC in Bray they choose an experience they will always remember.
With ATC, you can choose an English course in Ireland for international students, with adult courses beginning each week through the year. Students can choose from General English, Intensive English and exam preparation courses. All students will take a test prior to arrival to determine their English level.
ATC Language Schools' courses include the option to join a social and cultural programme, free extra classes, or a short private tutorial.
CLICK HERE TO READ MORE ABOUT ATC BRAYREAD LESS
The social and cultural programme varies each week and provides the opportunity to all students to explore the Bray and Dublin area in the afternoons during the week, as well as exploring Ireland with a full-day trip at the weekend all the while interacting with other students and making new international friends.
Free classes are available for all students 3 afternoons per week, for 1 hour on a Monday, Wednesday and Friday, focusing on Speaking & Listening, Business English and Pronunciation, allowing students to build their confidence in communication skills in a relaxed and friendly setting.
All adult students will also have access to ATC Online, a personalised and integrated learning platform with additional study material, exam preparation exercises and social programme booking area.
Students can choose accommodation booked with ATC or they can arrange their own. ATC can offer accommodation with a local carefully selected host family or in self-catering school-owned apartments and student residence.
Junior groups can arrange study trips in the low season, September to June, to ATC Bray, with a comprehensive programme of bespoke tuition, full-board host family accommodation, and a tailor made social and cultural programme. ATC assistance is provided from the time of booking, through the planning process and during the stay. Programmes can be arranged for weekend or mid-week arrivals and for 1 to 4 weeks.
The seaside town of Bray can be reached from Dublin Airport in less than 1 hour and is approximately 35 minutes from Dublin City Centre, so offering an ideal location for students from around the world, with the Irish Sea in front of the school and the Wicklow mountains to the west.
Bray offers a selection of experiences that you can't get anywhere else; from strolling along the promenade to taking in the stunning views at Bray Head, from walking along the coastal Cliff Walk to a range of water based activities, or enjoying the vibrant town's shops and museums before relaxing with food and drinks in one of the seafront's restaurants and bars. The town also hosts a range of festivals each year including the visually stunning Bray Air Display, The Bray Jazz Festival and the annual St Patricks' day festival among others; you will be sure that your study with ATC in Bray will immerse you in the local culture while also being within easy reach of the capital city and other must-see attractions.
YOUR ENGLISH COURSE WITH atc...
We Have The Right Course for You!
Choose your course with ATC, select from our adult courses, junior courses or teacher training and development…