ATC Mini-Stay for Junior Groups
Locations: Bray and Dublin
ATC Language Schools have an international reputation for providing highly personalised academic and cultural programmes for groups from around the world. The low season programmes for junior groups are available from 1 to 4 weeks and include –
Return airport transfers and assistance – with all passengers on the same flight,
Full board accommodation with a carefully selected host family, 2-4 students sharing per family,
All families are carefully selected and inspected by our dedicated Accommodation Manager, and Garda Vetted,
15-20 hours tuition per week, morning or afternoon classes,
Option of General English or tailor-made tuition programme,
Online placement test and pre arrival information,
ATC welcome pack and didactic material,
End of course certificate,
Orientation walking tour with ATC staff,
Bespoke cultural programme to discover Ireland,
Arrival day flexible through the week,
ATC assistance throughout the trip.
Please feel free to view and download options for mini stay topics: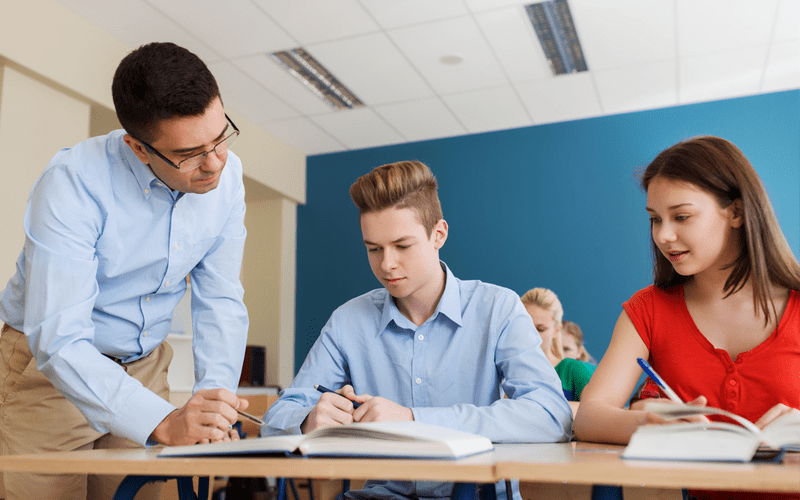 Tailor made programme for school groups
Choice of 2 fantastic locations
Dedicated programmes manager
Selection of innovative programmes
ATC assistance from landing in Ireland to taking off again
ATC's mini-stay programmes are designed for school groups travelling with their teacher or supervising adult during the school year, from September to June.
We request that groups are within 3 years in age, and smaller groups have a similar level of English so that all students get the most from their trip to Ireland with ATC.
Thank you so much for your help and support in every situation, for being so incredibly friendly and providing an atmosphere that felt secure and reliable with every arrangement we made. We would happily recommend ATC and your great city to our colleagues.
Thank you for taking care of us. You are very a good team, who made us and our children (that's the most important thing) satisfied. It was a big pleasure to meet and work with you.
mini-stays for school groups
When school groups choose ATC for their mini-stay in Ireland it is an experience they will treasure long after they have left.
From the time of arrival in Ireland when they are met at the airport, they will be taken to a central meeting point where they will meet their host families for their stay.
Host family accommodation is arranged on a full board basis, breakfast and dinner will be with the family and they will be provided with a daily packed lunch. Host families for ATC Bray are located within the town and most are within walking distance of the school. Host families for ATC Dublin are located in the suburbs of the city and students will reach the school by public transport. All of ATC's host families are carefully selected and Garda vetted (police checked).
READ MORE ABOUT OUR MINI STAY PROGRAMMEREAD LESS
All lessons will take place in the ATC school building. Students will take an online placement test prior to arrival to ensure lessons are planned using the most level appropriate material.
Lesson content will be decided in advance in discussion with ATC's academic team; the groups can choose General English or an alternative option including exam preparation, Business Apprenticeship, Irish culture & literature, or a subject through CLIL such as tourism, sustainability, the green economy, digital citizenship and more. Additional online pre-arrival and post-departure sessions can be arranged by request.
ATC's syllabus is designed around the CEFR (Common European Framework of Reference for Languages) and aims to develop the students' communicative abilities in English and broaden their understanding of Irish culture.
The teachers use a communicative approach, with a learner-centred focus and a strong emphasis on communicative tasks. Students will use meaningful and authentic language to promote learning in a motivating and engaging setting. Students work on a variety of interactive and collaborative pair and group activities to meet daily learning outcomes.
In our Task Based Learning lessons, students will use the target language to communicate with their classmates and carry out a task to achieve a specific outcome. Students develop their language skills through their usage of English where the emphasis is on achieving a goal while building confidence and increasing motivation as they work collaboratively with their peers.
All teachers with ATC Language Schools are degree qualified and all hold an internationally accredited English language teaching certificate.
A social and cultural programme will be designed before arrival, discussed between the group's teachers and our experienced team. Options will include local half day trips to enjoy must-see attractions or full day excursions to see Ireland's highlights.
All students will be presented with an end of course certificate with notes from their teacher.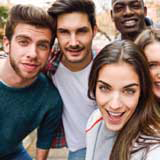 ATC Mini Stays 2023-24 - pdf download
YOUR ENGLISH COURSE WITH atc...
We Have The Right Course for You!
Choose your course with ATC, select from our adult courses, junior courses or teacher training and development…