CLIL Plus – CLIL for History Teachers
Locations: Bray and Dublin
20 Certified Hours Per Week
Using Real Curriculum Material
The CLIL Plus course – CLIL for History Teachers – aims to support history teachers in enabling their students to develop the necessary conceptual understanding, disciplinary skills and subject knowledge of history, through English. The course introduces teachers to the Irish Post Primary Curriculum for History (Junior Cycle [12 to 15 years old]) and, using target language materials, explores a variety of CLIL techniques for supporting students in their learning.
The aim of this course is to help history teachers to:
identify and analyse the language demands of History content,
adapt target language History materials for use with students,
design CLIL History activities to support students in their CLIL learning,
plan and deliver CLIL History lessons with confidence,
assess students using CLIL-based assessment tools.
For more course choices please see the link – ATC Teacher Training & Development.
Minimum English Level: B1
Applicable for Erasmus+ KA1
Course Dates 2023:
Dates to be confirmed
*Courses can also be organised year-round for closed groups in our Dublin City Centre or Bray school.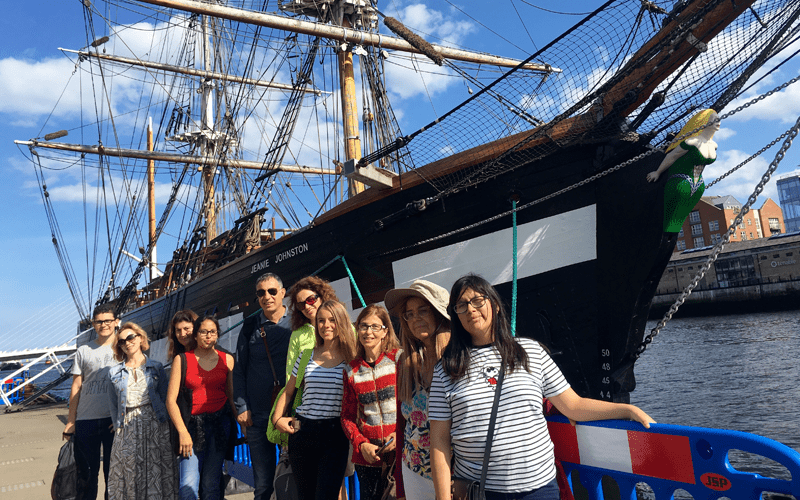 20 hours tuition + 10 hours project work per week
Course materials included
End-of-course certificate
Collaborate with other teachers
Choice of school location
This CLIL for History Teachers course is suitable for secondary level history teachers who are required to teach the subject through English, either partially or fully.
Applicants must have minimum level of B1 level of English, as outlined in the Common European Framework of Reference for Languages. If you would like to confirm your level, please contact us.
For teachers applying through the Erasmus Plus scheme the OID for ATC Language Schools is E10133233.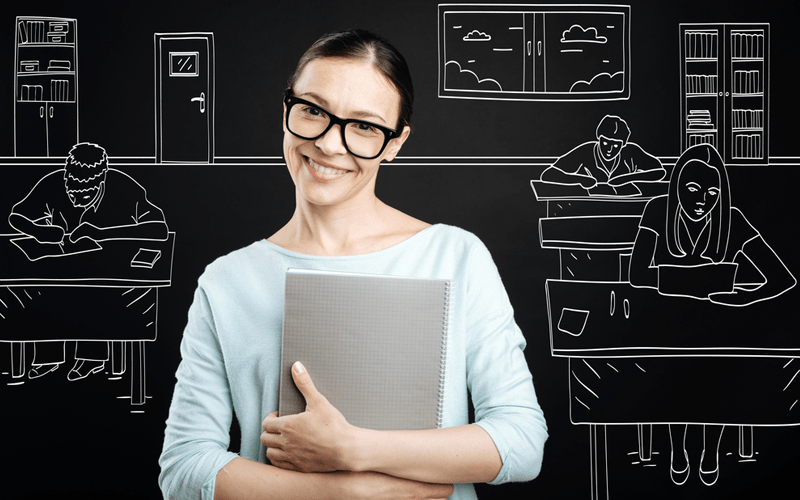 The instructors were experts who explained the concept with easy to understand videos, presentations and clear instructions. The course was very interesting and comprehensive. I have already implemented some of the things learnt in this course. I highly recommend it. Thank you!
Pedagogically speaking, we are given all sorts of support, such as online support material given by the teachers according to our needs. The teachers are very high profile and committed to helping us develop and improve our English skills. I'm going to take this opportunity to thank each and every one of them.
The CLIL for History Teachers course works with the Irish Post Primary Curriculum for History (Junior Cycle). The Junior Cycle curriculum is covered during the first three years of Secondary school (for students approximately 12-15 years old). This is a very practical CLIL course where teachers are given the opportunity to explore the different strands of the curriculum, looking at the core content and the learning outcomes of each. 
Within each strand teachers look at target language materials, analyse the language demands of the content and of the expected student output. At all times teachers are applying the principles of CLIL methodology in order to develop activities for guiding students through subject texts, and helping them to work with the curriculum content they read, watch and listen to. 
We also present teachers with support strategies for helping students to speak and write about history topics effectively through English. We look at the specific key terminology of history along with the cross-curricular, general academic language required by learners to engage with curriculum materials, develop their knowledge, skills and competences, and demonstrate their learning, through English. Teachers will also get to develop their own classroom language, and will be supported towards delivering history lessons and managing their classes confidently through English.
On the course teachers consider the question of assessment in CLIL, and look at ways of developing CLIL-based continuous or formative assessment.
CLICK HERE TO READ MORE ABOUT CLIL PLUS FOR HISTORY TEACHERSREAD LESS
Throughout, teachers will develop their own teaching and assessment materials supported by our CLIL trainers.
The three strands of the Irish Junior Cycle Post Primary Curriculum for History are:
Strand 1: The Nature of History.
Strand 2: The History of Ireland
Strand 3: The History of Europe and the Wider World.
Strand 1 focuses on the nature of history as a discipline. The strand emphasises the skills, concepts, values and attitudes that inform the learning of history. It helps to form students as historians.
Strands 2 and 3 relate to the historical context in terms of personalities, issues and events to which students apply the conceptual understanding and learning gained through strand 1. 
Course Modules:
Exploring the Irish Secondary Curriculum for History (Junior Cycle)
Core Concepts in CLIL: Reading, Listening and Learning
Core Concepts in CLIL: Supporting Speaking and Writing
Assessment in CLIL
History Topic 1: Working with evidence – exploring the nature of source and evidence
History Topic 2: Exploring people, culture and ideas (Irish history)
History Topic 3: Recognising key change – (The history of Europe and the wider world)
Teaching Style
The CLIL for History Teachers course combines course input from ATC's CLIL trainers with group discussion and collaborative work. Teachers are encouraged to share ideas and experiences, and are given the opportunity to collaborate on tasks in order to create their own resources and put the theory into practice. Teachers should finish the course with a portfolio of materials that can be used in their teaching context.
Certificated hours
At the end of the course, teachers will receive an ATC Language Schools' Certificate of Attendance for the 60 hour CLIL Plus for History Teachers.
For teachers applying through the Erasmus Plus scheme the OID for ATC Language Schools is E10133233. 
YOUR ENGLISH COURSE WITH atc...
We Have The Right Course for You!
Choose your course with ATC, select from our adult courses, junior courses or teacher training and development…